Gallery: Page 2
Here are some more pictures.
Dozer is active in agility in the Hamptons with his owner John Pitti. The picture of the brindle puppy in the top right area of our website is a picture of Dozer as a young pup.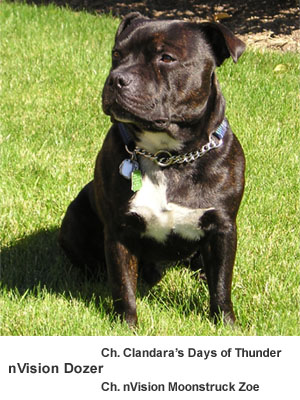 This is Cotton, who is loved by Andrea and Jay Ingram.